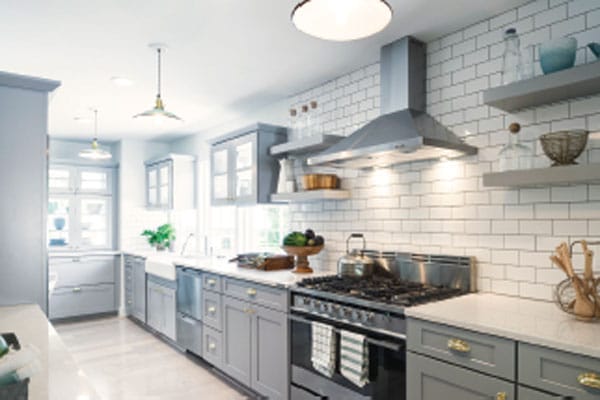 Painted finishes combine hardwoods and engineered materials to achieve a product with superior stability, consistency, coverage and durability. These finishes yield radiant painted cabinetry leaving natural wood grains less evident. Visible joint lines may appear due to natural expansion and contraction of wood.
NATURAL FACTORS
The following characteristics are natural and are not considered defects:
Naturally occurring color, grain and texture differences
Color deviations, even within the same section of wood
Differences between open‑and‑closed‑grain areas
Visible mineral streaks and worm tracking
CARE & CLEANING
While our laminate, painting and wood finishing processes promote durability, care should be taken to preserve the original factory finish:
Wipe up spills immediately
Use mild soaps only
Be sure to read all cabinet care guidelines and cleaning product instructions carefully
Just as wood naturally expands and contracts, so do door joints. Periodically, you may see hairline cracks in the finish surface at the joints. These are normal and do not affect the integrity of the door.
ENVIRONMENTAL FACTORS
Cabinetry added at a later date may not match the original cabinets installed. This may be due to:
Exposure to sunlight, smoke and chemicals
Change in door samples or displays due to age (they may no longer be a true color representation)
Because of environmental factors, Waypoint® is not responsible for texture differences or color and wood grain variations in wood or laminate materials used in your cabinets.